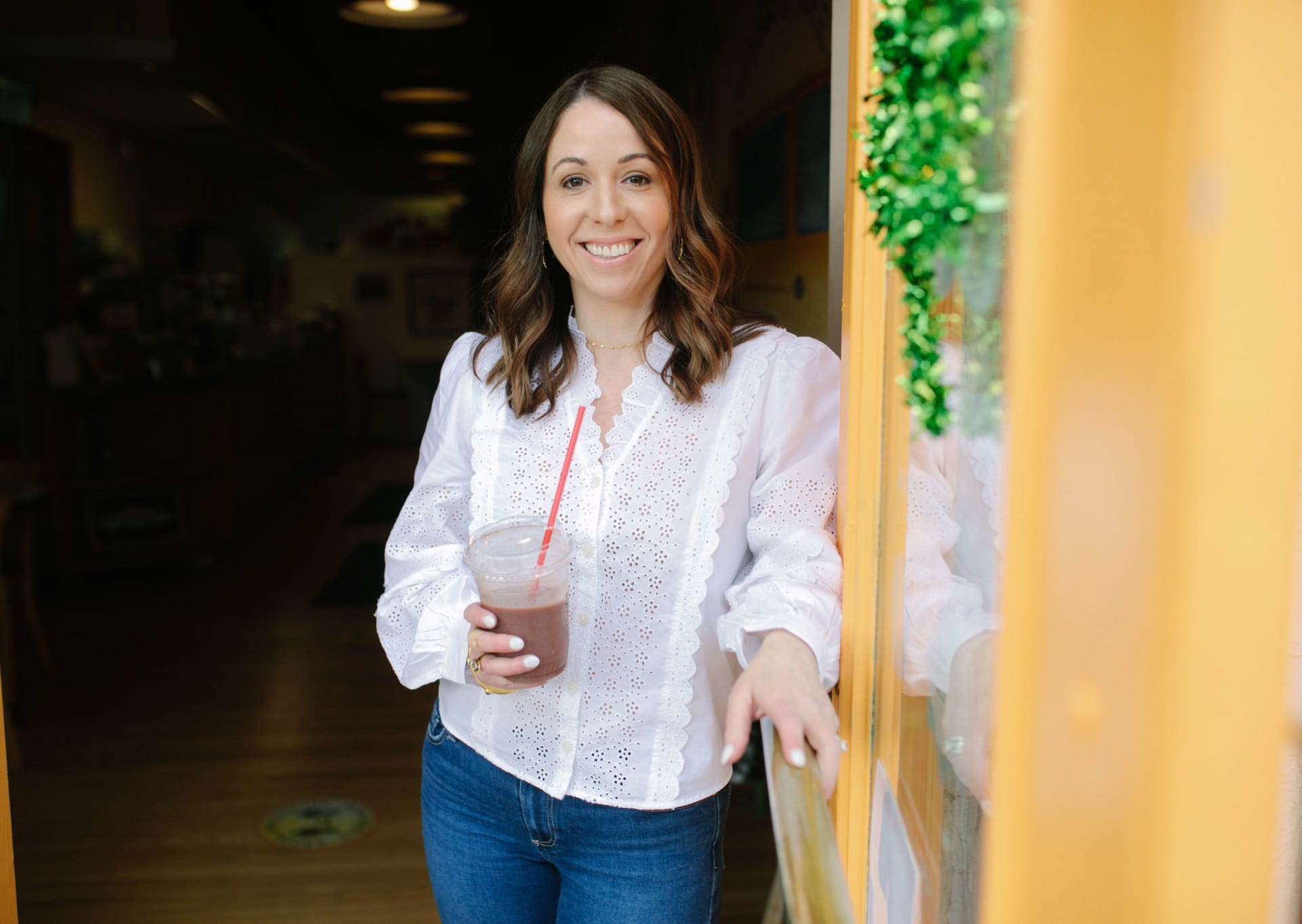 The temperatures are rising and the sun is hanging high in the sky. Spring has sprung which means it's that time of year when I want to enjoy all of my meals while basking in the sunshine. I live in Havertown and spend most of my time working throughout Delaware and Chester Counties and along the Main Line, so I have access to an abundance of restaurants that offer outdoor seating. This month, I'm highlighting my 5 favorite restaurants with outdoor dining options that you need to check out this season!
Malvern - Sly Fox Taphouse at the Grove
Located in The Grove, Sly Fox Taphouse is one of my favorite spots to enjoy a beer in the warmer months! With large garage doors creating a seamless indoor/outdoor dining experience, Sly Fox has nailed the beer garden feel while being tucked away in the middle of a large corporate center. Enjoy fresh from the brewery beers alongside mouth-watering apps and entrees while sitting around one of their fire pits alongside the live bands that perform on their stage. When you visit, I recommend ordering their cheesesteak egg rolls and pulled pork sandwich, washed down with a pint of the Helles Golden Lager.
West Chester - Mas Mexicali Cantina
The streets of this elevated college town are lined with endless dining options, so choosing just one was nearly impossible; but with a full-length rooftop bar, Mas takes the cake! Serving up unparalleled Mexican cuisine, using only the freshest ingredients, the food at Mas has a flavor profile that is sure to grab your attention. Join them for their happy hour on Tuesdays - Fridays from 5-7 pm or for a starlight nightcap (they're open until 2 am). I recommend starting with their Bad Boy Nachos, ordering the Kitchen Sink Burrito for your entree, and washing it all down with their Blood Orange Margarita.
Havertown- Brick & Brew
Located at the corner of Darby & Eagle Road in the heart of Havertown is the original Brick & Brew Gastropub. For the past 8 years, Brick & Brew has carefully crafted their menu to feature only the freshest locally sourced ingredients to incorporate into their seasonally delicious dishes. With specials changing weekly, every time you walk into this local favorite you'll have a unique experience. I recommend starting with Shrimp Mojito, ordering the Buttermilk Fried Chicken Sandwich as your entree, and washing it down with any of the 14 beers they have on tap!
Media - Towne House
As you drive down W Baltimore Ave, it's hard to miss Towne House's iconic signage welcoming you to their unique dining experience. The restaurant is split into 5 distinct sections: the Towne Hall, Towne House, Colony Club, Shebeen, and their open-air outdoor space, IdleWild. Whether you're in the mood for a boozy brunch or an elegant dinner, the Towne House has something for everyone! If this is your first time experiencing the Towne House, I recommend going for dinner on a Saturday or Sunday night and enjoying the Prime Rib Roast Dinner that's only available on the weekends paired with a refreshing Hibiscus Margarita.
Glenn Mills - Terrain Cafe
One of my favorite Delaware County brunch spots, Terrain Cafe is the cutest cafe located inside an even cuter shop! The Cafe offers seasonally changing brunch, lunch, and dinner menus sourcing local and fresh ingredients used in a thoughtfully curated offering. Seamlessly blending the indoor and outdoor dining experiences, Terrain Cafe is also a great place to host intimate events such as bridal showers and birthday parties. This location is BYO, so be sure to bring your favorite bottle of bubbly to pair with their Brioche French Toast at brunch time, or their Duck Breast at dinner!
Did I miss your favorite? I'm always looking to try new restaurants, so be sure to reach out with any recommendations.